Don't let Fear Drive Your Decisions
Posted by Billy W Langley on Thursday, March 23, 2023 at 1:04:18 PM
By Billy W Langley / March 23, 2023
Comment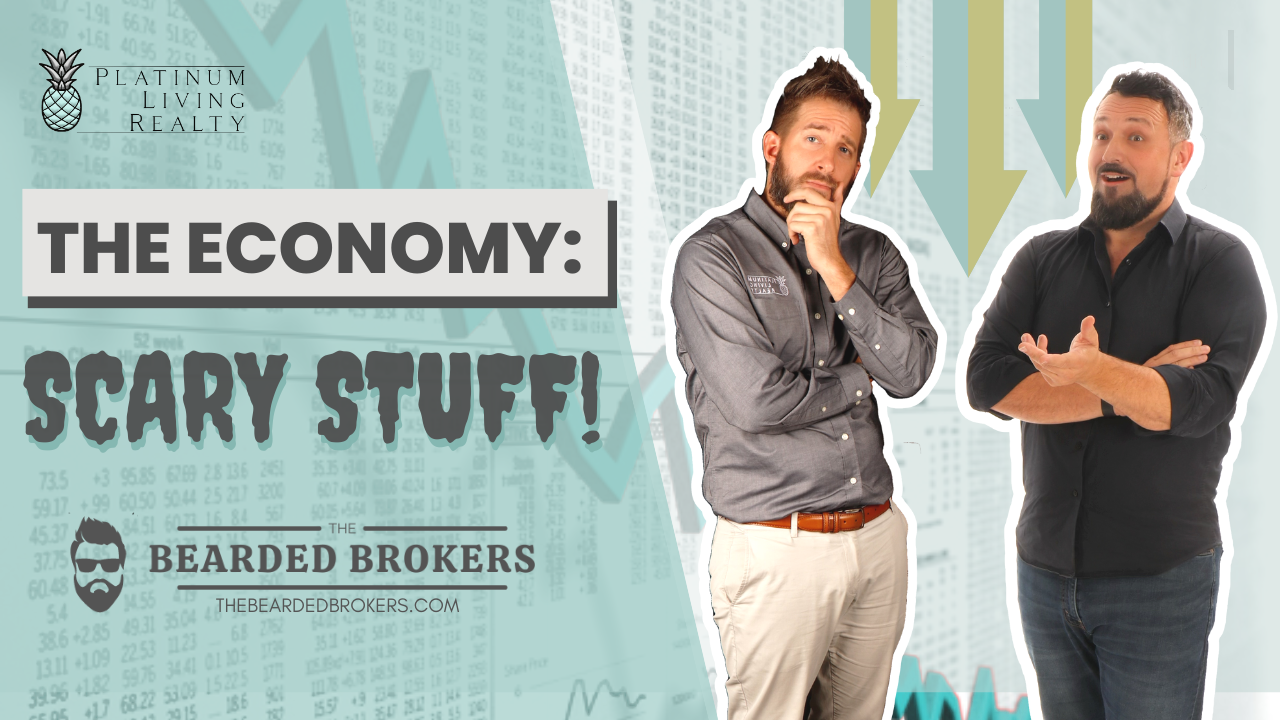 Are you ready to be terrified by Scary Stuff? Well, you're in luck, because today we're going to talk about how the mainstream media is keeping us all in a state of fear. Strap in and hold onto your hats, because it's going to be a bumpy ride.
Boo! We've had some frightening bank failures! We all know that banks are the cornerstone of our economy, so when they fail, it's Scary Stuff. But have no fear, because we have a solution. Instead of trusting your money to a bank, why not just bury it in your backyard? It's secure, it's easy, and it's a great way to get some exercise.
Next up, the stock market. The stock market is a fickle beast, and it can be quite terrifying. But fear not, because we have a solution. Instead of investing in the stock market, why not just buy lottery tickets? It's a great way to get rich quick, and who needs long-term financial stability anyway?
Last but not least, inflation. Inflation is a scary word, and it's even scarier when it's happening to your money. But have no fear, because we have a solution. Instead of worrying about inflation, why not just use your money to build a fort? It's a great way to protect your money from the ravages of inflation, and it's also a great way to feel like a kid again.
It's funny how when all of the other financial sectors of the economy are scary, it seems to be a good thing for Rea Esatate. BUT there are some fears swirling around about the housing market too.
Nearly 80% of builders say the media is stoking fear among buyers about the real estate market, according to data from the National Association of Home Builders. That's right, folks, the media is making people think that buying a home is scarier than a haunted house on Halloween. But don't be afraid, we're here to shed some light on the situation.
Rising mortgage rates and high inflation are also adding to the spook factor, but it's important to remember that the housing market is local. Some areas in Palm Beach County, are still seeing bidding wars while other places, like Las Vegas and Austin Texas, are experiencing a drop in sales after being the hottest spots in the nation. So, if you're feeling scared about buying a home, just remember that what you see in the news might not be what's happening in your own backyard.
Sales may be down 37% year over year, but don't let that give you a fright. Local Real Estate Pros, like The Bearded Brokers, can explain the statistics and trends in your local market so you can better understand what's going on. And when comparing year-over-year data, keep in mind that the spring market in 2022 was "incredibly unusual" with a frenzy of buyers trying to lock in a home before mortgage rates increased. Today's market may still have a limited inventory, but buyers have more time to shop and make educated decisions.
Don't fall for the doom and gloom. While some buyers may be anxious about a perceived housing bubble, economists are quick to point out that this isn't a repeat of the terrifying 2008 housing crash. While mortgage rates have been making headlines, this is actually the first real buyer opportunity in close to three years. We are finding our buyers are fairing better in this market now than before. Buyers have time to shop again and make a more educated decision, instead of being caught up in FOMO - fear of missing out, where they couldn't do a home inspection and had to make a higher offer to win in a bidding war. Now, buyers can ask for closing cost help from the seller, or get an interest rate buy down locked in and now, you can buy a new home with a contingency of the sale of your current home. So, grab your flashlight and start looking for that perfect home – the market is much more balanced and healthy now.
Here's the deal, the mainstream media does have a tendency to proliferate fear. While it's important to be aware of what's going on in the world, it's equally important to keep things in perspective. Real Estate may just be the perfect place to turn to in the middle of these uncertain times. So go ahead, don't be afraid. Consulate with The Bearded Brokers to find out if it is the right time to make a move! Maybe you want to sell and downsize or trade up to a bigger place for your growing family. It's certainly the time to stop renting and buy that home, and if you're in the place to do so, invest in an income-producing property. Don't let fear drive your decisions. Let us help you steward the resources you have for their intended purpose. And if you need a little extra protection, go ahead and build that fort. After all, we could all use a little bit of childlike wonder in our lives.