Billy W Langley
C2EX, PSA, SFR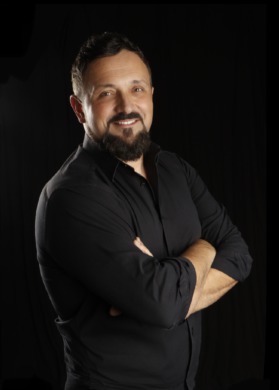 Billy is committed to excellence in serving his client's goals, and dreams. He calls it "The Real Estate Ministry!" Billy says, "Making a real estate move is one of the top 5 stressful things to do. I wholeheartedly believe that this is not just a Real Estate Sales Business, although mastery of those skills is very important, at its core, this is a People Business and I genuinely care about people!" Armed with the latest in technology and naturally equipped with a can-do attitude, Billy and his great team will roll up their sleeves and get things done for you. His work ethic, authenticity, integrity, personality, creativity, talent, and skill will become great assets to you if you work with him. Just ask the people who have worked with him before.
Testimonials
Billy did an outstanding job for my wife and from start to finish with the process of looking for and buying a home. He listened to us and then worked hard to find the home of our dreams. We felt very special from day one and Billy clearly knew the processes from offer to mortgage to closing. Billy is very personable and communicates well. He was there for us until our final purchase. He took great care of every detail while giving great explanations to all involved along the way. It was nice he did everything he could at all times as well as meet our schedule throughout the process in any way he could! I would recommend Billy to anyone looking for a home in Westlake or an area nearby. My wife and I were very impressed and pleased to say the least. Buying a home can be a very involved process. Believe me it was great to have someone as knowledgeable and engaged as Billy was throughout the process. He has our highest recommendation!
Mark Owen, Davison MI, left feedback 1 months ago
Billy was a delight to work with. We believe that his marketing strategy along with his high quality photos, videos, and negotiating skills were the reason our home sold quickly for a great price. We would recommend him to anyone looking for a real estate agent.
Vic and Kathy, left feedback on 8/19/2022
Billy was a total professional from start to finish. I relied on his knowledge and expertise through the entire process of bringing my property to market. He was always accessible and helpful every step of the way. I would highly recommend Billy W Langley to anyone who is looking to sell a property. You won't find a more knowledgeable or enthusiastic partner to guide you through the complexities of this current market.
Jason Cunningham, left feedback on 3/21/2022
More Testimonials